During recent upgrades to the Tuggerah Super Centre, HTS Group were tasked with making changes to exterior walls as a new daycare centre was moving into the building, Windows cut from the Cement Wall. No easy task considering the location of the requested holes that would become windows for the daycare. A total of 10 large window hole cuts would need to be made on the building.
We got lucky with some nice days to complete the job, nothing but blue skies and more importantly not much wind that could have potentially made the job a little more difficult managing the crane.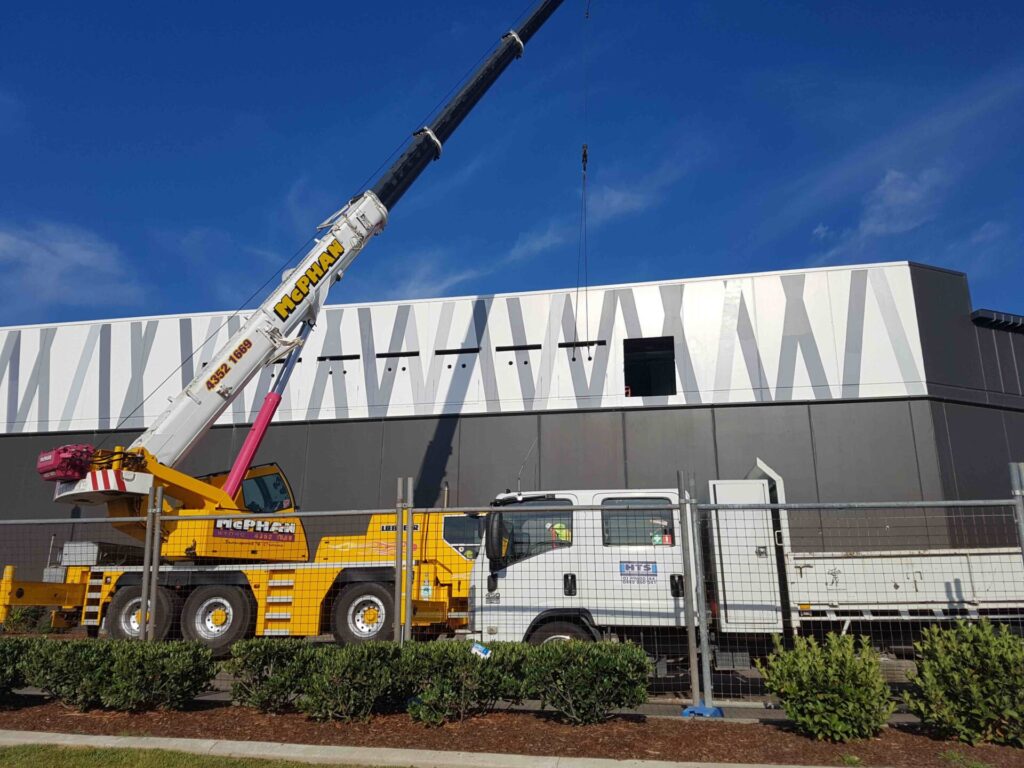 Using a Ringsaw it was possible to make these slices without needing an overcut. First, we cut into the centre of the marking some anchor holes to place chains through and hold onto the concrete panel with a crane then using a breakout cut along the top to allow the concrete piece to swing out away from the building. Without a breakout cut along the top, the panels would have pushed against the wall and meant the crane would need to do more of the work creating a potentially dangerous situation with concrete panels that were roughly 1.2 tonnes in weight.
As experts in controlled demolitions, HTS make sure we have a clear plan and safety procedures in place before we begin any job and ensure that everyone on site is appropriately trained to complete the task. This is is especially important on jobs like this with heavy machinery and waste product that needs to be removed from the area. It is important that everyone goes home safely.
More photos HERE.
With more than 80 years of combined experience, HTS Group is ready for your enquiry. Please call 1300 600 144 or submit an enquiry through our contact page. We believe there is no job too big or small.