HTS Group welcomes clients, suppliers and neighbours to our new Thornton facility.
On Friday 30 November HTS Group welcomed clients, suppliers, neighbours and friends to our new Thornton facility with an informal breakfast networking event. It was a great opportunity to show off our new premises, as well as to meet other businesses in the precinct and thank existing clients and partners for their support.
Our Business Development Manager Trevor Grieve took the opportunity to welcome everyone, before providing a brief overview of the range of services provided by HTS Group including asbestos removal, demolition, roofing, mould remediation, civil works and site maintenance. He also conducted the all-important business card prize draw! Congratulations to Peter Allen from PLA Management Services for taking out the prize.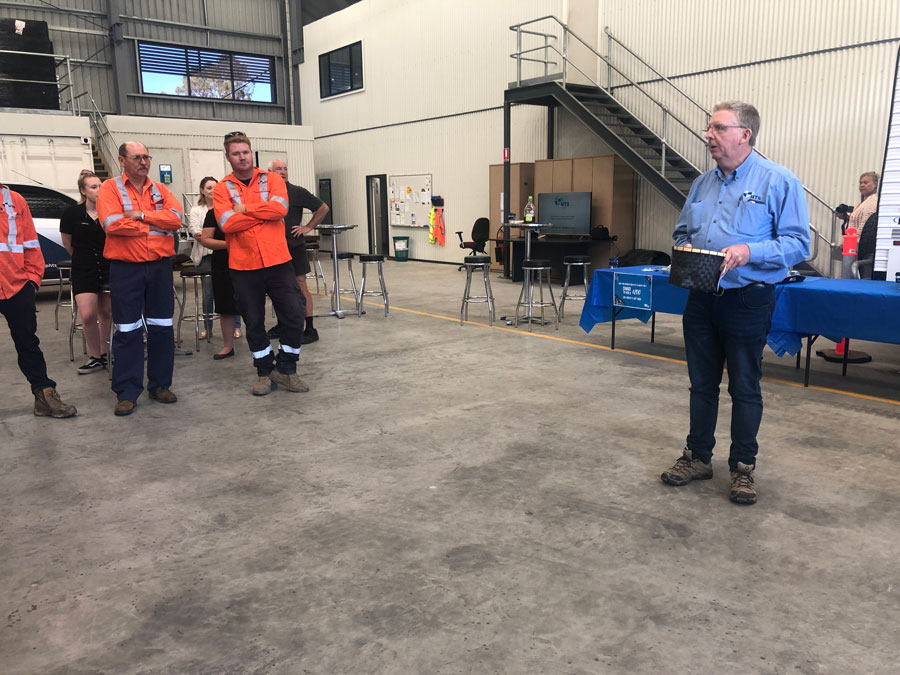 The November timing of the event also aligned with the end of Asbestos Awareness Month [LINK TO HTS AAM BLOG] so the HTS Group team took the opportunity to take part in the Blue Lamington Drive, helping raise awareness among colleagues, family, friends, neighbours, and communities of the dangers of asbestos when renovating or maintaining homes. The Blue Lamington Drive is one of the major vehicles for raising vital funds to support the Asbestos Diseases Research Institute. HTS Group was proud to be part of these efforts. Thanks again to all those who made a donation on the day to support this great cause.
While we're passing along our gratitude and appreciation, we'd like to say a big thank you to everyone who attended, to the HTS Group staff that helped organise the event, and to the team members who manned the BBQ on the day, turning out some delicious bacon and egg rolls.
Lastly, the day simply wouldn't have been the same without Sophie from Newy Brew serving up some sensational coffee, or the fabulous Blue Lamingtons from Sweet Moments By Design, East Maitland. You helped make the morning something really inclusive and welcoming for everyone in attendance.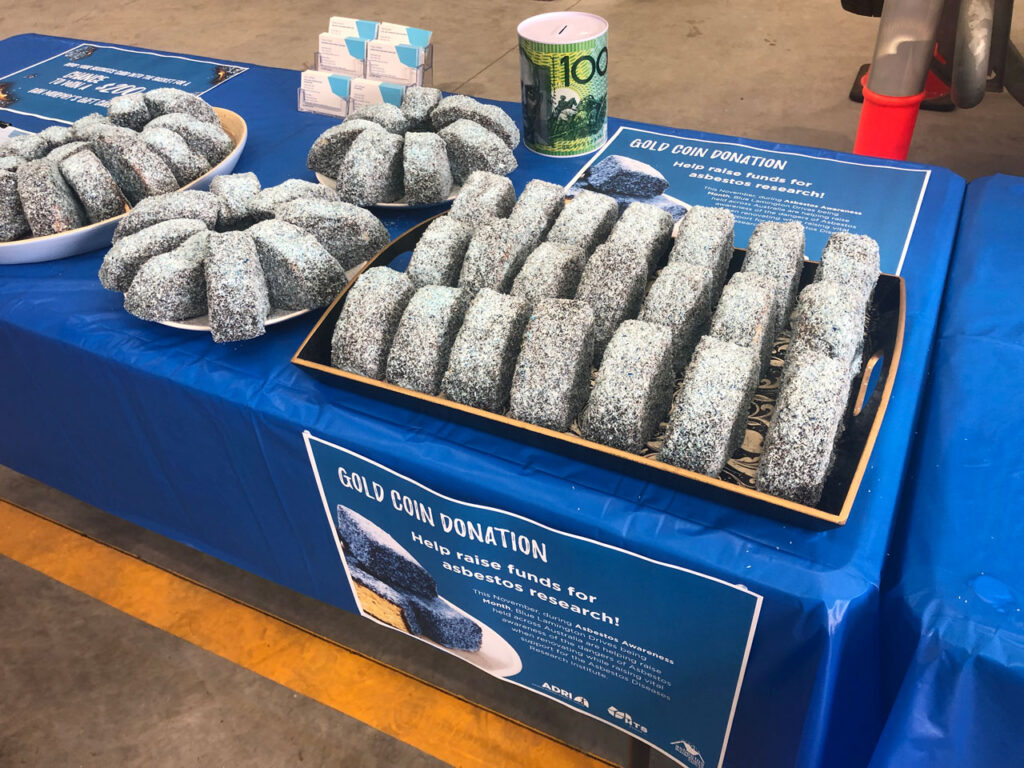 HTS Group is very pleased with our new facility, and look forward to seeing you all again at similar events in the future. Remember, if you're concerned about possible asbestos in your area, please give HTS Group a call on 1300 600 144 – we have the equipment and the experience to help make your renovation or removal a cleaner, safer affair.