---
It can be a tough call for owners and managers, deciding whether to fund comprehensive building and infrastructure refurbishments, or to cut their losses and start from scratch with demolition and rebuild.
We look at some of the pros and cons of both refurbishment and demolition, to help you make an informed decision that's right for your commercial or community premises.
At HTS Group we see three common situations where community facilities or commercial sites face the decision to rebuild or comprehensively refurbish:
Your site has been damaged by flood/fire or accident.
The building or infrastructure is ageing, requiring large amounts of maintenance with potentially dangerous materials becoming exposed.
Organisational growth means the needs of users has expanded beyond what your current setup can provide.
It's important to develop a clear understanding of exactly what activities and systems you need the building or site to accommodate, how long, and what is the current building's potential to cater for these needs.
Occupational hygienist and HTS Group CFO, Derek, suggests a thorough assessment of the following, will help moving forward in assessing the costs for demolition/rebuild or comprehensive refurbishment.
The end use of the site, and
The potential longevity of the building or site
Possible heritage significance and protections of the building
Before you swing the wrecking ball towards your existing site – here's some food for thought to help you decide.
Heritage Listing
If your site is heritage listed, you probably don't have the option to demolish.  You may be able to demolish small areas that are damaged beyond saving, but for the bulk of the work, you'll likely have to be content with refurbishment, which can be incredibly rewarding on some of these old gems anyway.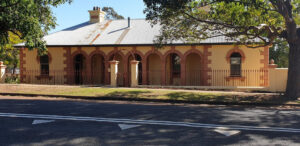 Energy efficiency
Often times older buildings weren't built with insulation, environmentally conservative positioning or energy efficient lighting.   A thorough refurbishment can include a rewire for energy efficient lighting, and the addition of insulation, but things like positioning of the building for optimum thermal efficiency and natural lighting may not be achievable within the existing structure.
Underground Infrastructure
If you're almost at capacity for things like sewerage, water and any underground services, you may not be able to achieve the growth you'd like without working underground, making demolition and new civil construction a favourable option.
Foundations
If it's space you're after there are times when going upwards with an extra level or a mezzanine will cater for your requirements.  If this is a possibility, an engineer will need to assess your current foundations for suitability.  If your foundations are lacking, demolition, civil works and rebuild, may be a cheaper, more effective option in the long term.
Building Codes and Compliance
Commercial premises must comply with a large array of building codes.  When it comes to safety requirements, these upgrades must happen regardless of the building's age.  There are however planning controls that apply to new buildings that can't be imposed on Heritage buildings, so check carefully before you decide to demolish to see if your new building parcel will be entitled to taking up the same area as your existing space.  Land identified as Contaminated Land or Environmentally Significant Land may undergo even more significant requirements for redevelopment so its worth checking you LEP for these things including minimum setback requirements before deciding to do away with the old.  If you find you're going to be left with a lot less useable space, then a comprehensive refurbishment may be a better option for your needs.
Drainage, ventilation, flooding and water ingress
Older buildings often didn't have to meet the same stringent requirements that a new building in its place might have to.
Craig Oldfield, HTS Group Director with 25 year experience in Demolition, asbestos and refurbishments warns that "Its imperative to identify and address any structural damage caused by water damage and treat the cause of the problem before doing any refurbishment work."  According to Craig, "80% of the Heritage Buildings that we refurbish and remediate need extensive structural repairs and drainage works done before we can even think about what to reline the walls with."  Often the structural damage isn't fully obvious until the strip out begins.
Once you know the extent of the damage and potential costs involved, you can make an informed decision as to whether to demolish or repair what you have.
Hazardous materials
Hazardous materials such as asbestos and lead could be encountered.  Their removal, disposal and remediation should be factored into your budget and your planning.
Buildings and industrial facilities that were constructed before 1990 may contain asbestos in cladding, roofing, wall linings, and friable asbestos in the form of loose insulation in the ceiling cavity.  Vinyl asbestos tiles were frequently used in schools, hospitality venues, and healthcare premises due to their ease of cleaning.
Some pipes and boards in industrial setups may also be coated with asbestos requiring removal.
If your refurbishment requires asbestos removal, you may need to have staff vacate the premises while this happens, potentially adding to your overall costs.
At times if you operate in multiple buildings, one could be secured and worked on after hours while your operations continue safely adjacently.  *Dependant on individual circumstances.
Partial Demolition
If complete demolition just won't work for you, but you need to accomplish substantial refurbishment and possibly extension works, sometimes demolishing just a section of your site while you remain in another part provides a workable solution.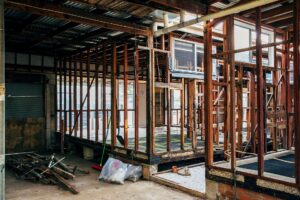 Our demolition professional, John enjoys the challenge of partial demolitions and ensures precautions are taken to 'preserve without damage' the parts of the building that are to remain intact.  He says the key is "extensive communication with the client and a thorough understanding of the scope of the whole project."
He also suggests that using the one contractor to provide the demolition and subsequent civil construction work for the extension or rebuild can save impressive money, especially when you start factoring in machinery floatage costs, site inductions and briefings.  Relying on the same crew can also provide massive time saving benefits and streamline your whole project.
When it comes to assessing potential costs of refurbishment v demolition, Kwang Arnfield, HTS Group demolition estimator, says that a few of the largest contributors to cost are "Waste levies in your area for disposal of asbestos."  "We do try and recycle as many safe building products on site as possible to save you disposal and transport fees."  Some of the ways we do this are by crushing up cement slabs, asphalt, bricks and pavers and utilising them where possible in new foundations.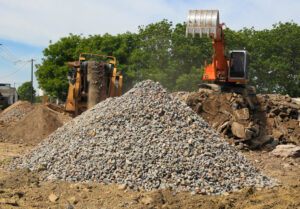 When it comes to industrial demolition, practices like cutting up communications towers and conveyers on site makes them much more affordable to transport to the recycling facility, again saving you money.
While the demolition versus refurbishment decision is a large one, the benefits of a more efficient, comfortable, environmentally sustainable, safe, workplace or community facility can pay dividends for many years to come.  Whichever way you decide to go with your project, HTS Group can provide you with quotes and project advice.  The great thing about utilising a company who provides both services?  You can be sure they will never try and sway your decision one way or the other to get the job!
The most important thing is that you choose contractors who will put your safety and needs first, and do a quality job at preparing your site for the needs of its next few decades!
During recent upgrades to the Tuggerah Super Centre, HTS Group were tasked with making changes to exterior walls as a new daycare centre was moving into the building, Windows cut from the Cement Wall. No easy task considering the location of the requested holes that would become windows for the daycare. A total of 10 large window hole cuts would need to be made on the building.
We got lucky with some nice days to complete the job, nothing but blue skies and more importantly not much wind that could have potentially made the job a little more difficult managing the crane.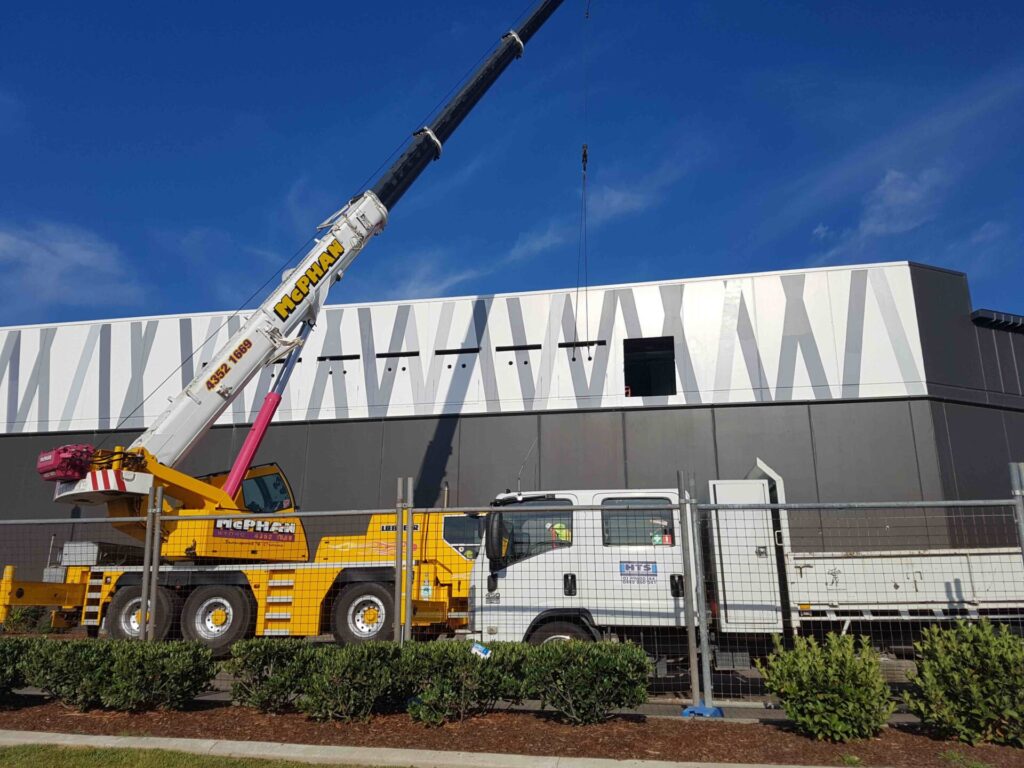 Using a Ringsaw it was possible to make these slices without needing an overcut. First, we cut into the centre of the marking some anchor holes to place chains through and hold onto the concrete panel with a crane then using a breakout cut along the top to allow the concrete piece to swing out away from the building. Without a breakout cut along the top, the panels would have pushed against the wall and meant the crane would need to do more of the work creating a potentially dangerous situation with concrete panels that were roughly 1.2 tonnes in weight.
As experts in controlled demolitions, HTS make sure we have a clear plan and safety procedures in place before we begin any job and ensure that everyone on site is appropriately trained to complete the task. This is is especially important on jobs like this with heavy machinery and waste product that needs to be removed from the area. It is important that everyone goes home safely.
More photos HERE.
With more than 80 years of combined experience, HTS Group is ready for your enquiry. Please call 1300 600 144 or submit an enquiry through our contact page. We believe there is no job too big or small.
---